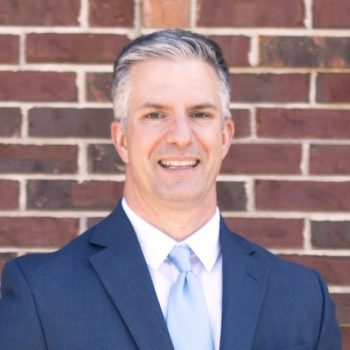 Senior Pastor
618-656-9485
Wes was born and raised in the Atlanta, Georgia area where he came to know Jesus as a freshman in college at Georgia Southern University in the fall of 1996. After college, he met his beautiful bride Angie and within a year of their marriage, they followed the Lord's leading to the St. Louis area to attend Covenant Theological Seminary. Wes graduated from Covenant in the spring of 2007 and pastored churches in Alabama and North Carolina before moving to Edwardsville in 2015 to pastor Center Grove Presbyterian Church.
Wes and Angie have 5 beautiful children: Caroline, Mary Wesley, Charlie, William, and Michael. They love making their home in the Edwardsville community and opening their home to church family and neighbors.
Wes enjoys spending time with his family, golfing (Angie plays too!), exercising and working out, sports, and exploring the Metro East community of St. Louis.
Wes' ministry passion is to see the Lord's people come alive to the reality of the risen Christ in worship and discipleship, and to build Jesus' kingdom here on earth!